Collection:

Aliens

This category takes you on a journey beyond our world, showcasing vivid and imaginative portrayals of extraterrestrial life. Each painting in this collection offers a unique take on what alien beings might look like, and what their worlds and cultures might be like. From fantastical creatures living in otherworldly ecosystems to otherworldly beings that are eerily similar to humans, this category offers an exciting range of possibilities. Some pieces showcase peaceful alien life, while others delve into the darker side of science fiction with paintings of alien invasions and hostile takeovers. Regardless of the theme, each piece in this category is a stunning and captivating representation of the unknown possibilities of the universe. So if you're a fan of science fiction or simply have a fascination with the unknown, "Aliens" is the perfect category to explore for your next work of art created by AI.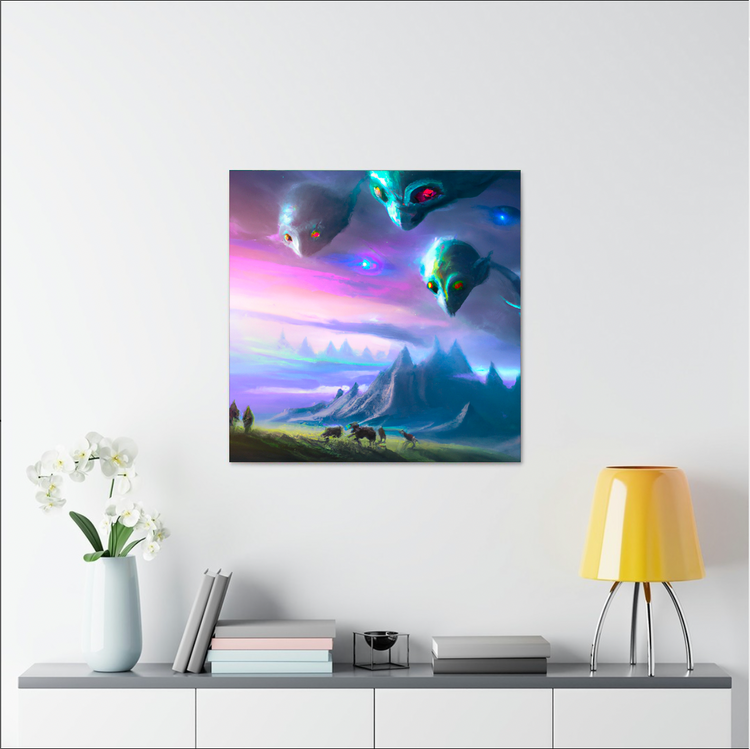 Subscribe to our emails
Join our email list for exclusive offers and the latest news.