Collection:

Lucha Libre

This 

category celebrates the colorful and energetic world of Mexican wrestling. From the iconic masks worn by luchadors to the high-flying acrobatics of their moves, these paintings capture the essence of the spectacle and excitement of Lucha Libre. Whether you're drawn to the vibrant colors and intricate designs of Lucha Libre masks or prefer to focus on the raw power and athleticism of the wrestlers, this collection offers a range of styles and perspectives. From traditional oil paintings to modern digital art, each piece in this category is a unique representation of the passion and energy of Lucha Libre. So, whether you're a fan of the sport or simply appreciate the bold and dynamic aesthetic of Lucha Libre, "Lucha Libre" is the perfect place to find your next work of art.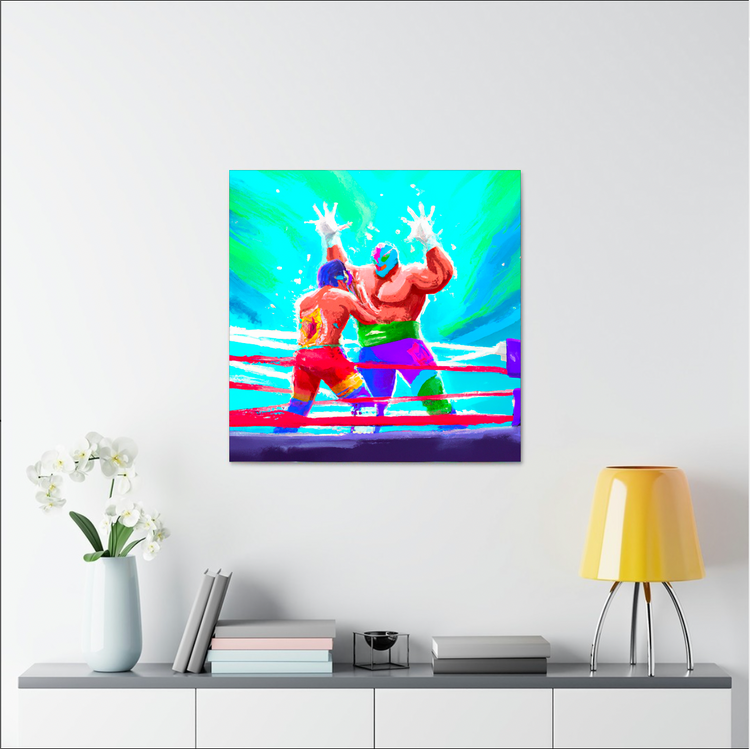 Subscribe to our emails
Join our email list for exclusive offers and the latest news.